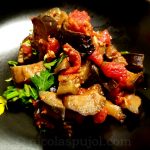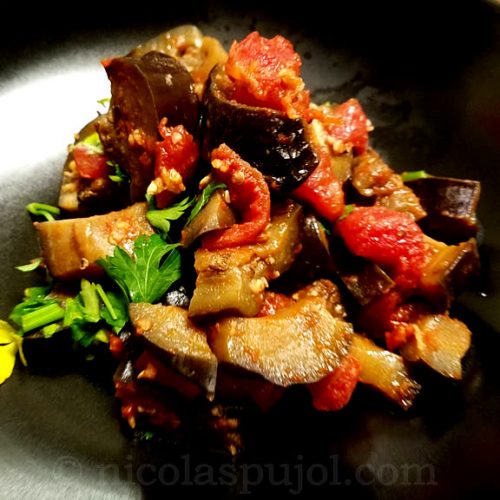 Print
Sauteed eggplant in tomato sauce
This sauteed eggplant in tomato sauce takes under 30 minutes to cook and is prepared with organic diced tomatoes, garlic, avocado oil, olive oil, and parsley or cilantro. A perfect vegan dish for people on the go.
Cut the eggplant into small pieces and place it in a pan. Add the diced tomatoes from a can or freshly diced, with the avocado oil.

Sautee for 25 minutes, initially at high heat for 5-10 minutes then finish at medium-low.

Sprinkle with cilantro or parsley, and olive oil.