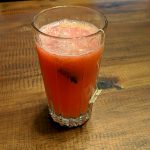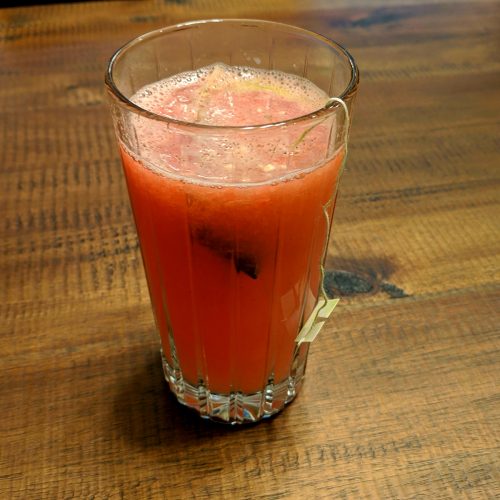 Print
Hot grapefruit green tea
Hot grapefruit green tea combines warmth and antioxidants from tea with vitamin C, naringin, fiber and delicious taste from citrus for energy and focus.
1

grapefruit

1

green tea

bag
Cut the grapefruit, then squeeze it in a large citrus squeezer. Remove seeds from the pulp with a spoon.

Estimate the juice volume, then fill a large cup or glass with water with a volume equal to the difference.

Heat the water in microwave or in a pan, then pour it over the squeezer and the pulp, into the squeezer's container where the juice is. This will add more pulp and naringin to the juice.

Pour hot water and grapefruit mix back into the cup. Use a spoon to place the remaining pulp into the cup should you wish to consume it all.

Add a green tea bag to the hot juice and let it rest for 2 minutes. Mix in the tea, juice and pulp with a long spoon or a chopstick, and consume immediately.
Calories:
103
kcal
|
Carbohydrates:
26
g
|
Protein:
1
g
|
Potassium:
332
mg
|
Fiber:
3
g
|
Sugar:
16
g
|
Vitamin A:
56.6
%
|
Vitamin C:
93
%
|
Calcium:
5.4
%
|
Iron:
1.1
%