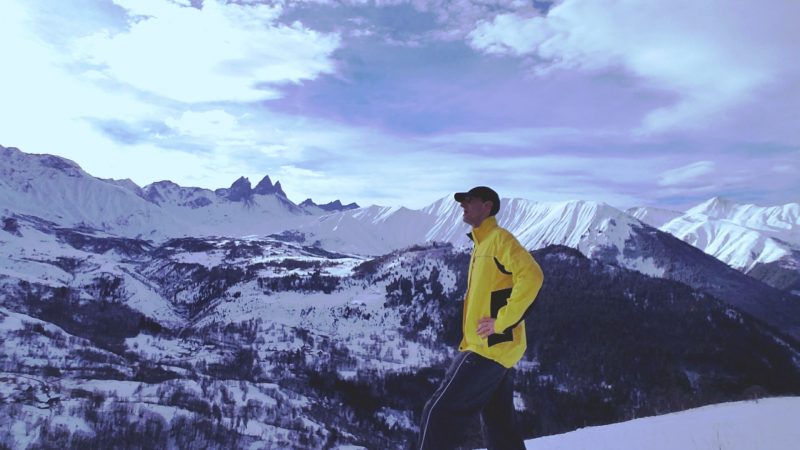 I came across an article this week about the UCI's tests on anti-doping, noting that the winner of the 2017 Tour of Spain (and the Tour de France, this year and those prior), Chris Froome, failed one urine test. His levels of Salbutamol were 200% that of the legal maximum concentration in his urine. Both A and B samples confirmed the result. Froome talks about having a chronic condition, asthma, and as I read the article and other research studies on the substance, it became clear that this story is not about Chris Froome. He is not the first to win athletic events while heavily medicated, and not the last. I would like to discuss the ongoing problem of athletic performance while using medication: should it be allowed? How to create a more fair and even playing field for athletes? Can non-medicated athletes consistently perform at the top? Lance won many races. He looked effortless. Chris did the same. He took off, and no one could follow him.
Do Salbutamol and Beta-2 agonists improve athletic performance?
Salbutamol is part of the category of substances called Beta-2 agonists. They are used to treat conditions like asthma. If you've ever suffered from mild or severe forms of asthma, or if you've seen people with the condition, you know that it's highly uncomfortable to live with, and potentially life-threatening. The respiratory tract may come to a close, making us unable to breathe. It is one of the riskiest physiological states one can get into.
At the same time, if you've done competitive sports, you know how stressful endurance and sprint efforts can be cardio-respiratorily. Being able to live normally while having asthma is a very fortunate thing. Being able to practice sports at pace while having asthma is very, very fortunate. But, to leave everyone else behind on a three-week cycling race, climbing mountains with the world's best athletes *who don't have asthma*, and leave them in the dust. Seriously? How is this possible that not one non-asthmatic rider in the world can follow the asthmatic sufferer?
A scientific paper, "Effects of inhaled salbutamol in exercising non-asthmatic athletes" from C Goubault, M-C Perault, E Leleu, S Bouquet, P Legros, B Vandel, and A Denjean, explored two intriguing data points. The first is that while beta-2 blockers are meant for asthmatic individuals, a significant amount of athletes is taking this drug while they don't have the condition.
Why would an athlete take salbutamol if they do not have asthma?
"Beta-2 agonists such as salbutamol are used, not only by asthmatic athletes to prevent exercise induced asthma, but also by non-asthmatic athletes as a potentially ergogenic agent."
While the scientists' own tests could not prove a performance-enhancing effect, it is difficult to comprehend what would be the motivation for someone who does not need medication to take it anyway, especially if you are a world-class athlete. Maybe it goes like this: "Hey man, this inhaler expands your respiratory tract. You get more oxygen in. Can you find yourself a doc to give you a prescription? Don't we all have difficulty breathing, sometimes, to a certain extent?"
The research team found that many prior scientific tests confirm that anti-asthma products improve performance:
"Although inhaled β2 agonists are generally used for their bronchodilating effect, we know that oral β2 agonists also increase muscle mass by stimulating protein anabolism and they also increase the metabolism of lipids and carbohydrates.6-8 Furthermore, studies done in the 1980s identified effects of oral β2agonists on the central nervous system effects consistent with antidepressant activity.9 These findings explain why β2 agonists are widely used by athletes in search of an ergogenic effect. Whether such an effect exists remains doubtful; some studies found no beneficial effects of inhaled salbutamol or salmeterol in various doses on physical performance during exercise in normal subjects 10-12 or asthmatics,13-15 but Bediet al 16 and Signorileet al 17 reported a significant increase in endurance time or maximal power of exercise in normal subjects after 180 μg inhaled salbutamol."
If beta-2 agonists improve performance, why are they legal?
While the evidence remains to be confirmed about the performance enhancement, we have the winner of most important cycling events over the past 5 years taking this drug regularly. Haven't we seen this movie before? If non-asthmatic athletes are taking it voluntarily, this alone tells you the word of mouth is that it works . Studies confirm the fact. Froome's wins confirmed the fact, in a way as well. So, why does the UCI allow it?
One argument is to allow asthmatic athletes to continue doing their job so that the condition does not create an unfair handicap. This could make sense. We don't choose to be asthmatic. It is like an illness. To the extent that a professional rider needs to make a living, there could be a case in allowing a drug to allow that person to continue to compete. But in the context we are presented with, there appears to be abuse and misinformation. Non-asthmatic athletes should not be allowed to take the substance. And if beta-2 agonists do make a difference – they sure seem to be working for Froome, should they remain legal? If the drug enhances performance, instead of making the competition more fair, it makes it unfair to those who aren't taking that medication.
The unknown long-term impact of drugs
Beyond the results and the discussion on keeping fairness and athletic performance, taking drugs carries risks for the athletes in the long run. What are the long-term side effects?
Is an athlete who wants to win destined to take medications, whether or not they have an illness?
Leadership is needed, and it can't come from cyclists. It's the UCI's job to ensure fairness for all those who train hard and play by the rules. In this cat and mouse game, the cat needs to step it up.