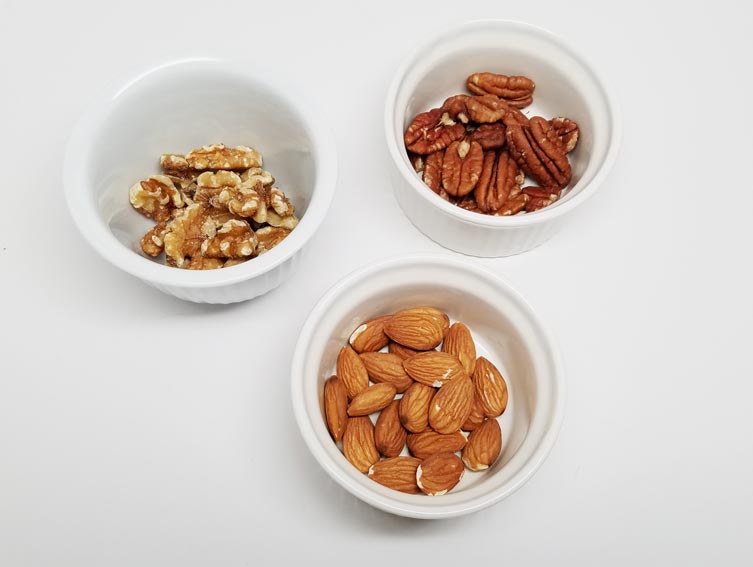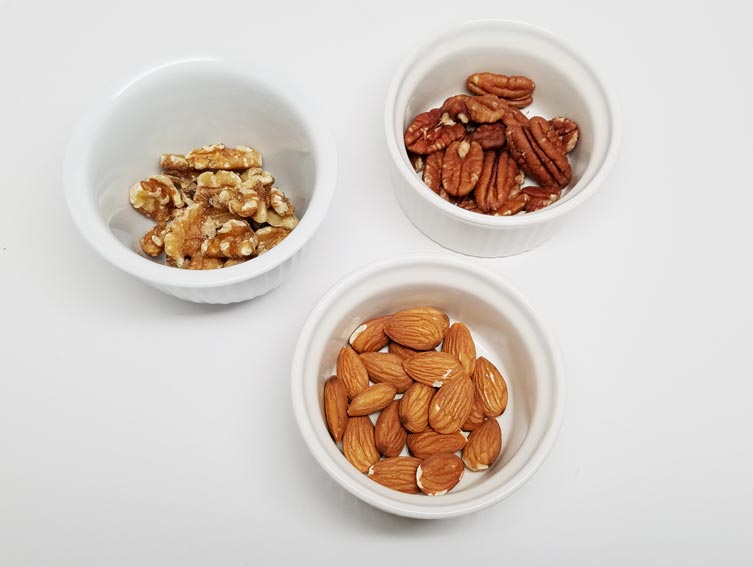 In most countries civilization has brought enough food that we are not a situation of caloric deficit, like our ancestors were for the most part. When they hunted an animal they had food in high quantity for a while, then until the next capture, they would have to skip the proteins. This lifestyle meant two things. We evolved from intermittent fasting: times of eating at will, times of eating much less. Also food came directly from nature. It was not processed.
Now compare to today's common lifestyle: processed foods available and affordable to all, taken in regular basis, on a constant basis. For fitness, eating what you want can represent many things. But how many times do we tell ourselves we'll eat a certain way and end up picking something different instead? Can we get to eat what we want? In this post we take the example of seeds and nuts.
I was recently passing in front of our kitchen, where we have a storage area with raw nuts and grains: almonds, pecan nuts, walnuts, sunflower seeds, dry coconut, mostly in open air. Some are in a closed container, easy to open, others in their plastic packaging, staying open. When we pass through the kitchen, it's common the kids or I feel hungry at snack times, when back from doing sports, or for any other reason. These nuts are the easiest thing to eat: nothing to open, nowhere to go to get them, nothing to cook. We pick a handful of whichever ones we feel like eating, in whichever reasonable quantity. That's all.
Nuts contain diverse nutrients, and are made, energy-wise, mostly of whole fats. These fats are not cooked, not oxidized, not from animal origin. If you're hungry, have a handful of these nuts and seeds, they will nourish you. Hunger will pass. Now there could be chocolate bars, chips and other foods ready to grab in that storage box. If that was the case that's what we would eat. Our eyes would in contact with the chips, the brain would signal hunger, and before we know it we'd be eating chips and processed sugars.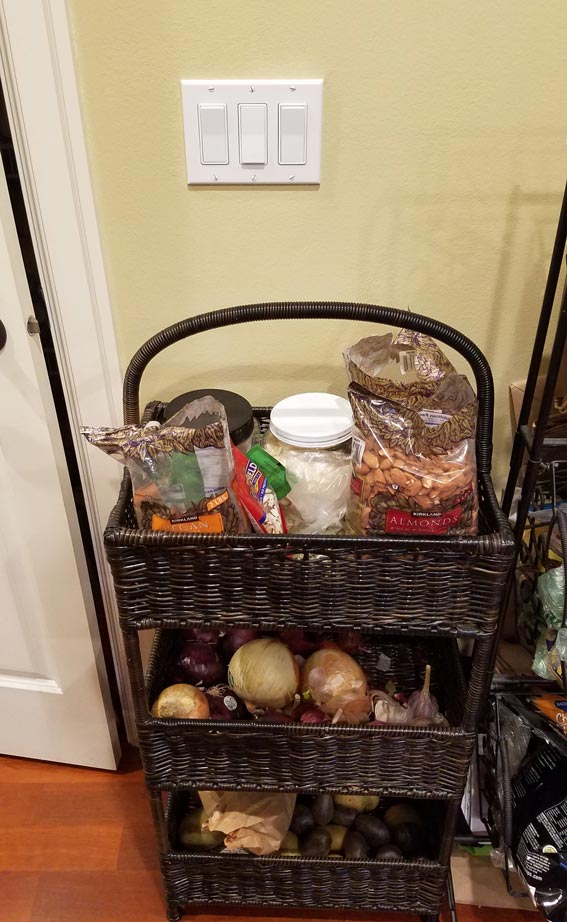 3 steps to enjoy the ingredients you want:
Buy whole foods you know are good for you. Leave the junk at the store. If all you have at home at wholesome ingredients you're half way to your target nutrition.
Place the foods you want to eat more of in the open, literally on your way, in the kitchen, in the house. Make them so easy to see, to grab and consume that they will be your inevitable choice.
Listen to your body on when and how much to eat. Whole foods create fewer cravings. When you feel full from whole foods, you move away from highs and lows that are common side effects of processed foods. Eating what you want means sometimes you'll be eating more, sometimes less. Sometimes you won't be hungry when it's time to eat. This is good. Skip a meal if you feel like it.