The topic of intermittent fasting is becoming more studied over the past years.
The following question is a long subject: Is there a link between calorie intake and speed of aging? In this post, I am putting together some data points and anecdotal evidence that there might be. We can understand intuitively that calorie intake is a necessity for life. No calorie, no life. Then, there is the right amount. And then, there is too much, which may be too much at once, too much late in the day (we go to sleep while still in the process of digesting), or too much on a regular basis.
In the Okinawa Program, the authors note the tradition of hara hachi bu. Okinawa is one of the regions on earth where populations attain the highest longevity. Hara hachi bu means eating until one is 80% full.
The oldest cycling champion in the world, perhaps by now the oldest athlete all sports combined, is now 107. Marchand was born in 1911, and mentions avoiding over-eating generally, especially for dinner. I document some of his memories in Robustness.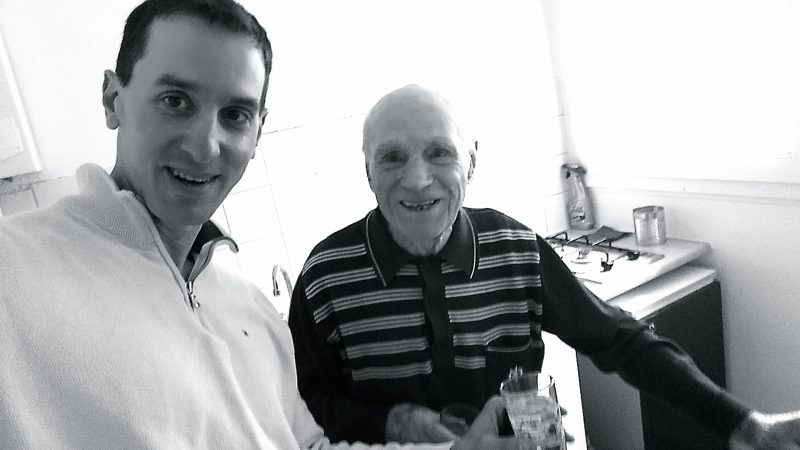 Observations on cells, insects, mice, and humans performed by Dr Valter Longo suggest that most of these animals, and the populations studied, tend to age faster when fed with excess calories.
Dr Ornish and Dr Esselstyn's works on heart patients focus on improving lifestyles with a plant-based diet, which is also oil-free. Another heart surgeon, Dr Ellsworth Wareham, who worked until age 95 and lived to 104, also followed what he called a "low fat, vegan diet". Fats are high in caloric density, and Dr Esselstyn says "chew your calories, don't drink them", to suggest that the chewing process will naturally help avoid excess ingestion.
There are many "studies" out there on intermittent fasting with claimed benefit. Some of them may be credible, others may not be. I am not seeing a lot of research pointing to "animals ate a ton of food every day which reduced the speed of aging". So excess seems to harm. How much comes to finding what works for us.
Personally, I like to take regular cholesterol, fasting glucose, and heart checks (resting heart rate, blood pressure, etc) with my doctor every now and then. These metrics don't say everything, but I'm finding that when the numbers are good, I ate well the month prior, and the when they're not as good, the opposite. Consider if we had lived a thousand years ago. We would have had perhaps fewer risks from modernity, but also we wouldn't have the tools at our disposal today to measure important markers. We are fortunate to live now.