TV sucks, except when it's good. If you like sports and thoughtfulness, Mike Douglas's Fountain of Youth  video on Salomon TV is for you. As I watched it, I thought the topics discussed in Robustness aligned. There are a few things to do while we are alive, and especially while we have the energy. Exploring, taking risks, being playful. And that's what some of us do. But there is an approach to playfulness that is somewhat rational. That approach is not reckless, and this starts by recognizing the times we've been lucky.
Japan, again
The country of the rising sun has a deep culture, unique relative to the Western countries, and to rest of Asia. The Salomon TV crew chose Japan as the go-to location for their movie, which allowed them to meet the locals. Some were restaurant owners, others were researchers on longevity, which I call the science of avoiding sickness. In other words, longevity is not a goal in and of itself. But if we apply the methods of longevity, with a little bit of luck we can avoid being sick during adult age. We can have more energy to take risks elsewhere, where it appeals to our sense of art, and our sense of playfulness.
More plants in the diet, more medium-impact sports
Japan is known for having an exceptional average life expectancy, the highest of major countries. In particular, the region of Okinawa has among the highest percentage of centenarians in the population. One of the fact-based and most convincing books on the subject is The Okinawa Program, by the Willcox brothers and Dr. Suzuki. If you are looking for a book on nutrition and longevity studies, this is one to read.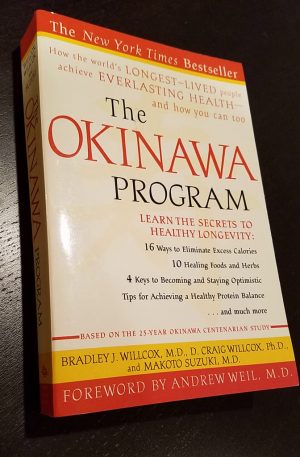 Mike's team went to the mainland, where the ski resorts are located. They met restaurant owners who produce local miso. The discussion focused on the fact that Japanese food usually provides a high ratio of plant-based dishes, and in the region where he was, less protein than even the national average. The message is that the modern diet is overly rich in proteins, and that point is also addressed in The Okinawa Program.
He went on to meet one of the senior athletes in Japan, Yuichiro Muira, and his son who is a scientist, researching longevity. Muira was born in 1932 and is 85 at the time of this writing. He holds the record for Everest climb at age 80, and for skiing on the mountain. At 85 he still skies, which is his main form of exercise. His son notes that a key to longevity is a strong lower body, and that skiing produces the right amount of stress. It provides enough impact to keep bones and muscles strong, but nowhere near the hard impacts of sports like running.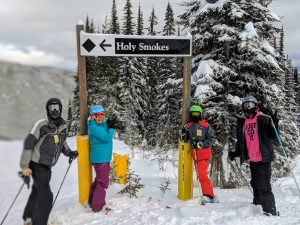 Cycling is similar, hence centenarian Robert Marchand telling those who ask him, "if you want to live long, practice cycling". High cardio, focus on lower body, minimal impact from the exercise.
Focusing on a goal
The Japanese call it ikigai, which is the sense of purpose. More tactically, we have goals. Muira san keeps high targets. As I watched him go through the streets of Tokyo, it was not immediately clear that he was walking carrying extra weights in each of his shoes, and a heavy backpack. People who think fitness think about it every day. That obsession keeps them going.
Thanks Mike and everyone in this film, and to Salomon TV.