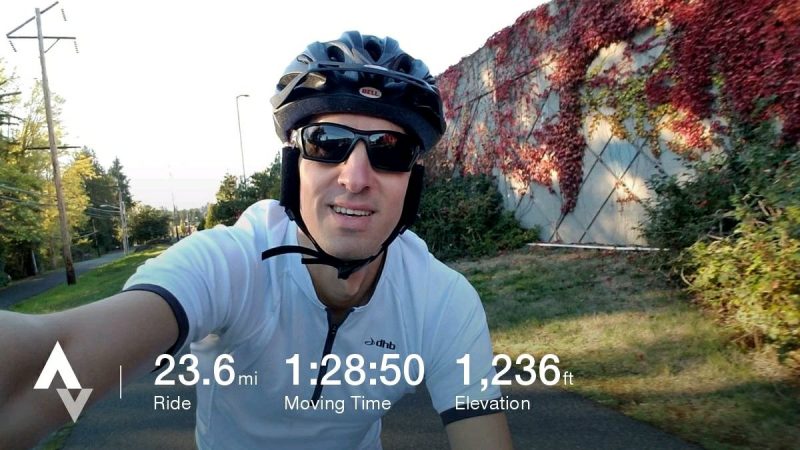 Today was a sunny day. It rained overnight, so I waited until the afternoon that the roads or would be dry enough to not be slippery while on the bike. In places like Seattle, you can bike all year round. There is never so much snow, except for very few days, that it's impractical for bikes. Sometimes it's freezes and the frost can be very tricky on the ground.
Riding in fall weather means great landscapes and slippery paths
In spite of being sunny, today was quite cold while riding. As I was getting my cycling gear on, I debated taking a jacket or not. I thought that with the sun and the amount of heart pumping I would feel warm enough. That was the case sometimes. But other times, going downhill or in shady areas, or waiting at the long red light, it felt cold. The ground was mostly dry by the afternoon, but there were still some patches of wet leaves and dirt. So we are getting into the season where we need to pay attention to tire grip. Wet paths are fine for riding as long as you don't suddenly brake or change direction.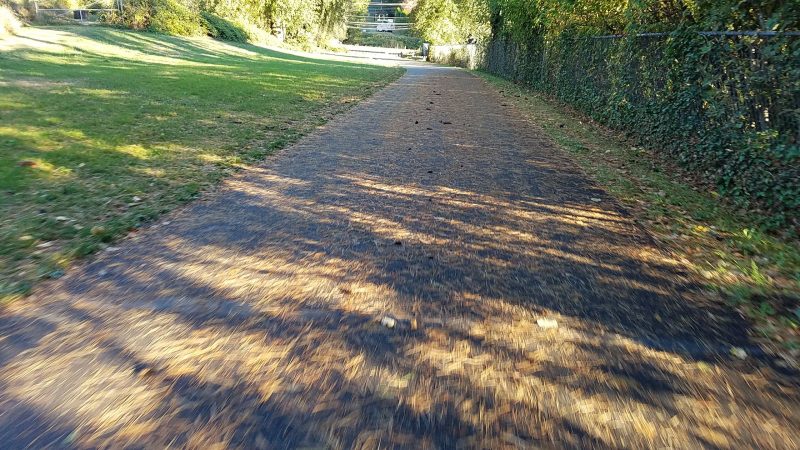 Other than that, the Fall colors are really gorgeous to watch while riding. Many leaves and trees are turning red, yellow, while the perennials remain green. We live, after all, in the state called the Evergreen state. Riding in fall weather changes landscape, and of course, temperatures.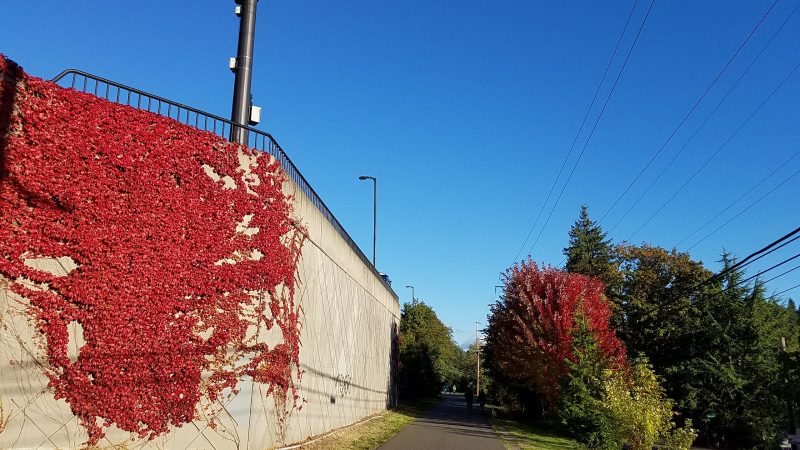 Check out my ride on Strava: https://www.strava.com/activities/1221835201/shareable_images/photo_based/1990452/1/4cff66f1-6282-419e-ab0a-331a87ba33de?hl=en-US&v=1507510875