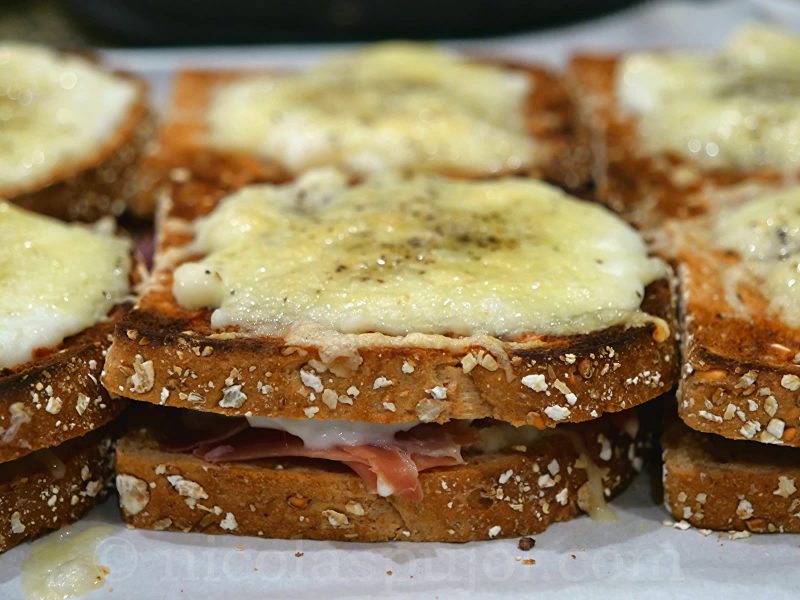 By the time you have made a croque-monsieur, turning it into a croque-madame is one of the simplest and fastest things you'll do. The croque-madame is the more complete version of the sandwich. It contains proteins from lots of sources: milk, cheese, ham, bread, and an egg.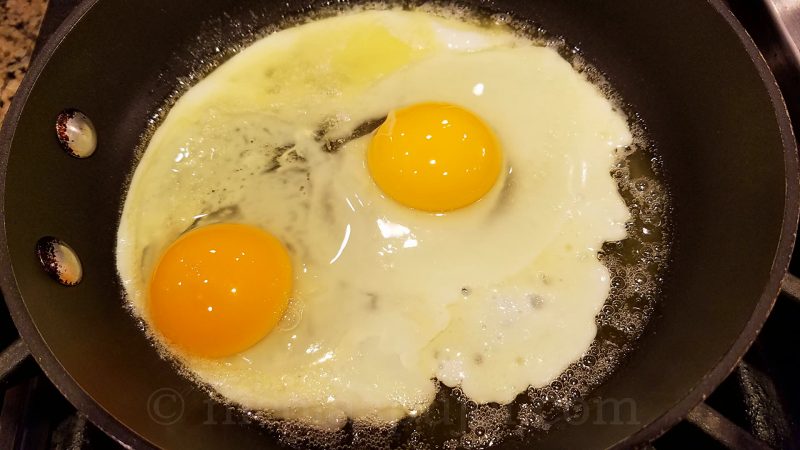 The croque-monsieur and croque-madame both rely on having a base béchamel sauce to coat the bread.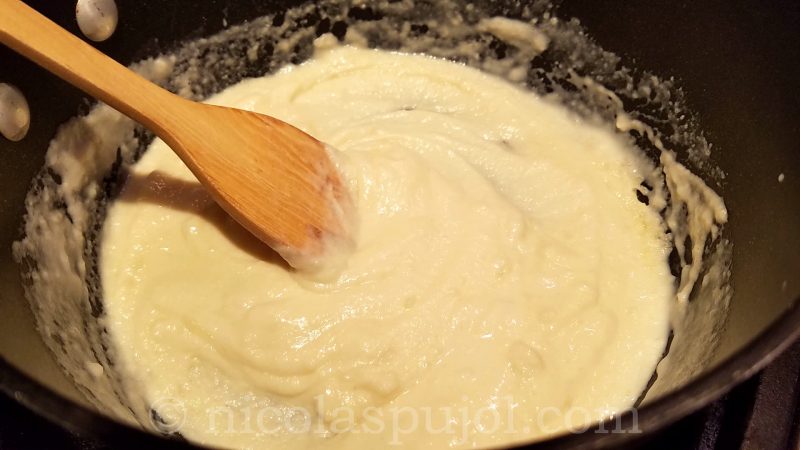 My personal taste is to go for the croque-madame whenever possible. The flavor of the egg white and yolk combines well with the rest of the sandwich, which is itself already a declaration of indulgence. If I am going to indulge, might as well really do so.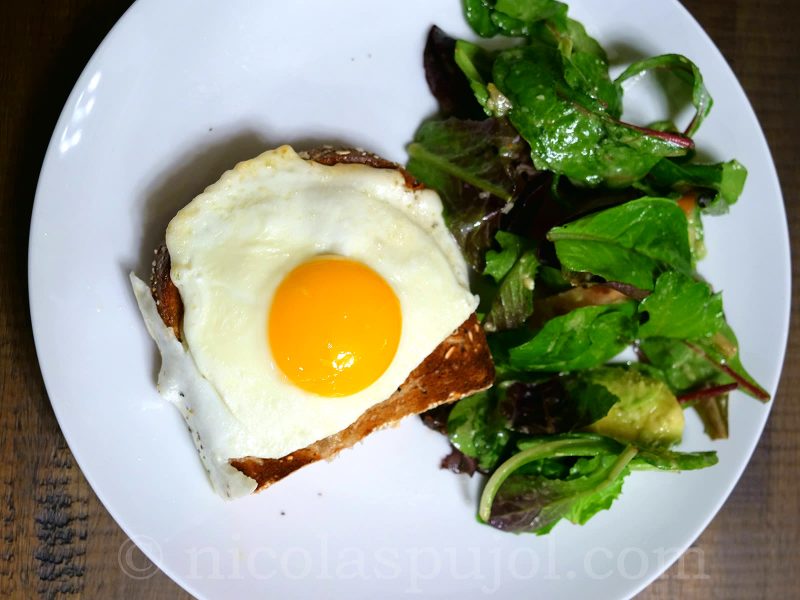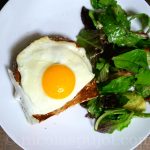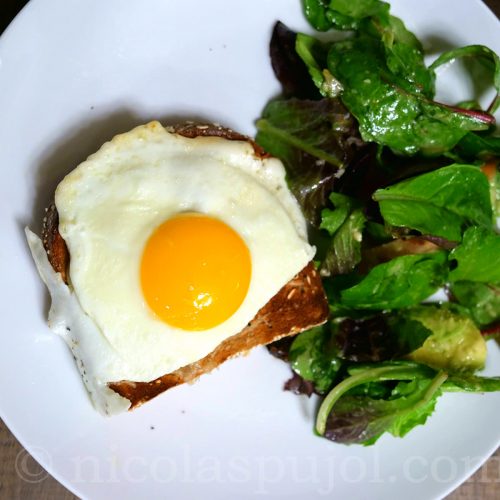 Serrano ham croque-madame
Serrano ham croque-madame is the upgrade from the already tasty croque-monsieur sandwich, made with whole grain bread, béchamel sauce, ham, aged cheese and pepper. The croque-madame adds a fried egg above it all for a complete delight of proteins and taste buds.
Ingredients
2

croque-monsieur sandwiches

2

brown eggs

1

tbsp

butter
Instructions
Prepare the croque-monsieur sandwiches.

Place the butter in a small frying pan and heat to medium.

Fry the eggs for approximately 5 minutes