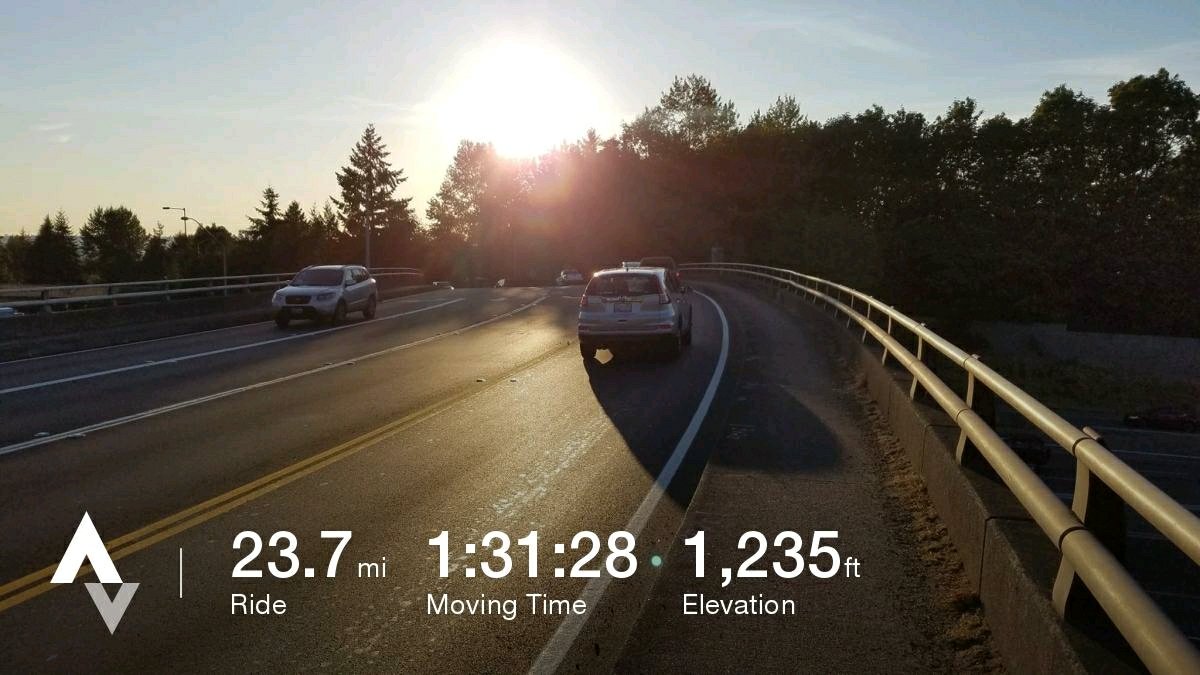 I just finished another ride. It had been 4 or 5 days since the last workout, so I was overdue for an outing. With the automne season, days are getting shorter. This means that I spent half the time cycling while facing a very low sun. The other half of the ride was perfectly clear: the light came from behind.
We get on the bike to have a good time. What we definitely don't want is to crash into something or someone, or for something or someone to crash into us. In this post we discuss prevention and safety. You might have faced the same situation while driving your car facing a sunset: it's very hard to see anything. Even when taking down the sun shield, the light is so directionally against us that we don't get 100% of the visibility.
Visibility challenges cycling at sunset
Especially on the road, it became difficult to see small things like potholes or rocks. I rode over pieces of cardboard, which were harmless, but I did not spot them until the very last moment. I thought of other potential obstacles like rocks, that I might not see. So I slowed down a bit. These challenges of visibility also apply to cars and drivers. When we drive facing a sunset, cyclists are harder to see.
As I was on the bike I thought that drivers may have a hard time seeing me. As a result of the limited visibility I kept trajectories closer to the sidewalk and away from cars. While it's not the perfect protection against a car bumping into you from behind, at least it created a wide gap in the event that a car would indeed go sideways. Riding at sunset can be tricky, depending on the direction you are going into.
Stay safe on the road.
Check out my ride on Strava: https://www.strava.com/activities/1215676997/shareable_images/photo_based/1990452/1/d7811d0e-8887-47ba-91f8-ac04165fadd2?hl=en-US&v=1507165088