How does the world's oldest cycling record holder sleep at night? Is sleep one of the longevity secrets of Robert Marchand, the centenarian athlete?
Sleep is like nutrition: intended effects come from the right quality and the correct quantity.
When someone becomes the oldest record holder in the cycling category, and on his way to becoming the oldest athlete in the world, it triggers questions like "what do you eat?", or "how much sleep do you get?". Robert Marchand answered this question among others on national television, and I also asked him to explain this in a little more detail when we met.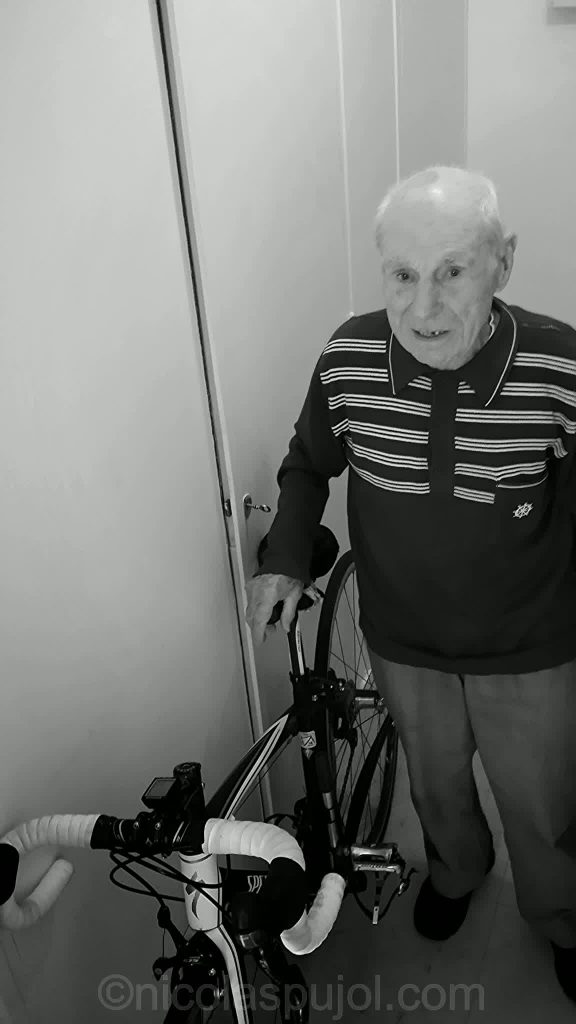 How much sleep per night for Marchand
We tend to need more sleep hours the younger we are, but even as we age, our bodies still need to rest in order to flush out the toxins from the day. When Véronique Billat, researcher in sports and physiology, studied Robert Marchand's vital functions, she noticed his Vo2Max, the maximum amount of oxygen our body can process, was that of a middle aged man, while Marchand was 100 years old at that time. In other words, the athlete's physiological age is much, much younger than what his birth date.
It is no surprise then, that Robert Marchand's nights do not get shorter and shorter. His average time in bed is seven hours, putting right in the expected norm of seven to eight hours of rest. This equates roughly to four sleep cycles, each being a little less than two hours.
The insight is in the detail
There is something else related to Centenarian Robert Marchand's sleep patterns, which I think is fundamental to his longevity. In fact, he explicitly mentions the fact that when he doesn't follow this principle, he doesn't sleep as well. This is it: the seven hours Marchand spends are very productive in terms of restoring his energy for the next day and in keeping his body young.
He eats little for dinner, or eats early in the evening, or sometimes even skips dinner. "When we eat too much at night we don't sleep well", the centenarian athlete confessed. Skipping dinner or eating earlier in the evening is often part of time restricted eating, on a daily basis. Marchand does not actively fast, though he recounts times during world wars when he ate little, times of hard labour at work when he ate what we could, and exceptional bike rides nearly a century ago, when he rode so long that he arrived the morning after, unexpectedly. Clearly he didn't get a full night sleep on this, once again, exceptional day. But all these events developed an easy habit of eating earlier during the day, and being fully digested when going to sleep.
With the digestive system being done – digestion is work for the body – Marchand sleeps soundly, until the next day of his long, active, and *independent at home* centenarian life.
Further reading and watching about Robert Marchand
My book Robustness, extensively covering his life and principles. (English, French, paper, Kindle, audio)
Video interview we did. This was our second chat. He spoke about sleep during the first.