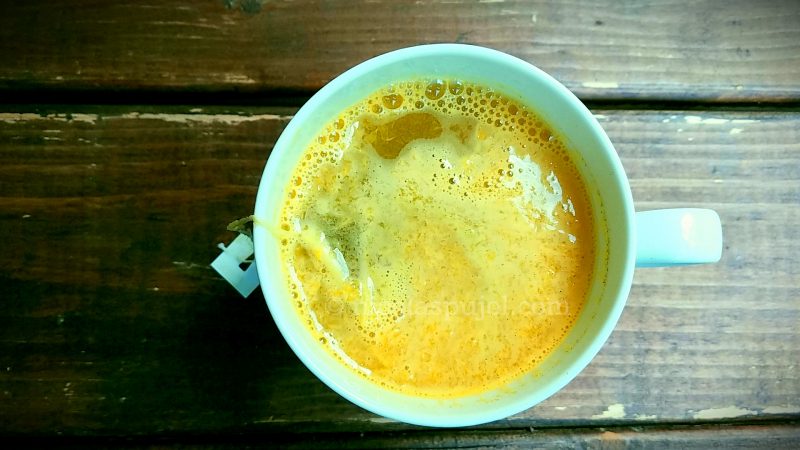 This hot orange juice with pulp and green tea is another twist on the concept of tea with some added flavor and important nutrients.
In this recipe we combine green tea with hot orange juice with a special twist: retaining the pulp. The ingredients and preparation are very simple. One thing to keep in mind: we do not put the orange juice in the microwave. All we do is pour hot water, which we heat in the microwave, through an orange squeezer containing the freshly squeezed juice. Pouring it on top of the pulp extracts more of the juice and fiber. If you are a purist and fiber lover, you can even scoop the remaining pulp and add it to the cup of hot orange juice.
Orange juice and green tea contain
powerful nutrients and antioxidants
According to whfoods.com, one orange contains 93% of daily needs for vitamin C. The fruit also provides high amounts of fiber, folate, vitamin B1, pantothenic acid, copper, potassium and even calcium. Yes, oranges contain calcium! Not much, 5% of daily value. In addition to these, oranges contain a variety of phytonutrients. Life and cell functions require vitamins and minerals. But phytonutrients are like helpers. Some of them, antioxidants, prevent the damaging effect from energy production at the cellular level, when a cell oxidizes and ages. Oranges' list of phytonutrients extends to citrus flavanones, anthocyanins, hydroxycinnamic acids, and other polyphenols.
Green tea delivers its own set of antioxidants, like catechin. So combining it with those from orange provides a one-two punch to give you lasting energy, and an excellent coffee alternative. You'll find a little bit of caffeine in green tea, but less than coffee and a different kind. Green tea is not roasted.
Hot orange juice is easier to digest
Another advantage to the orange juice being hot, instead of cold, is that you digest it more easily. Cooked and warm or hot foods have this comforting feel, compared to a cold drink, especially as we get out of bed. This is why teas and coffee are so popular.
Overall, you get a nice morning drink that is hot or warm, full of vitamins and antioxidants, with the combined taste of orange and green tea, which I find very compatible. Hope you like it too.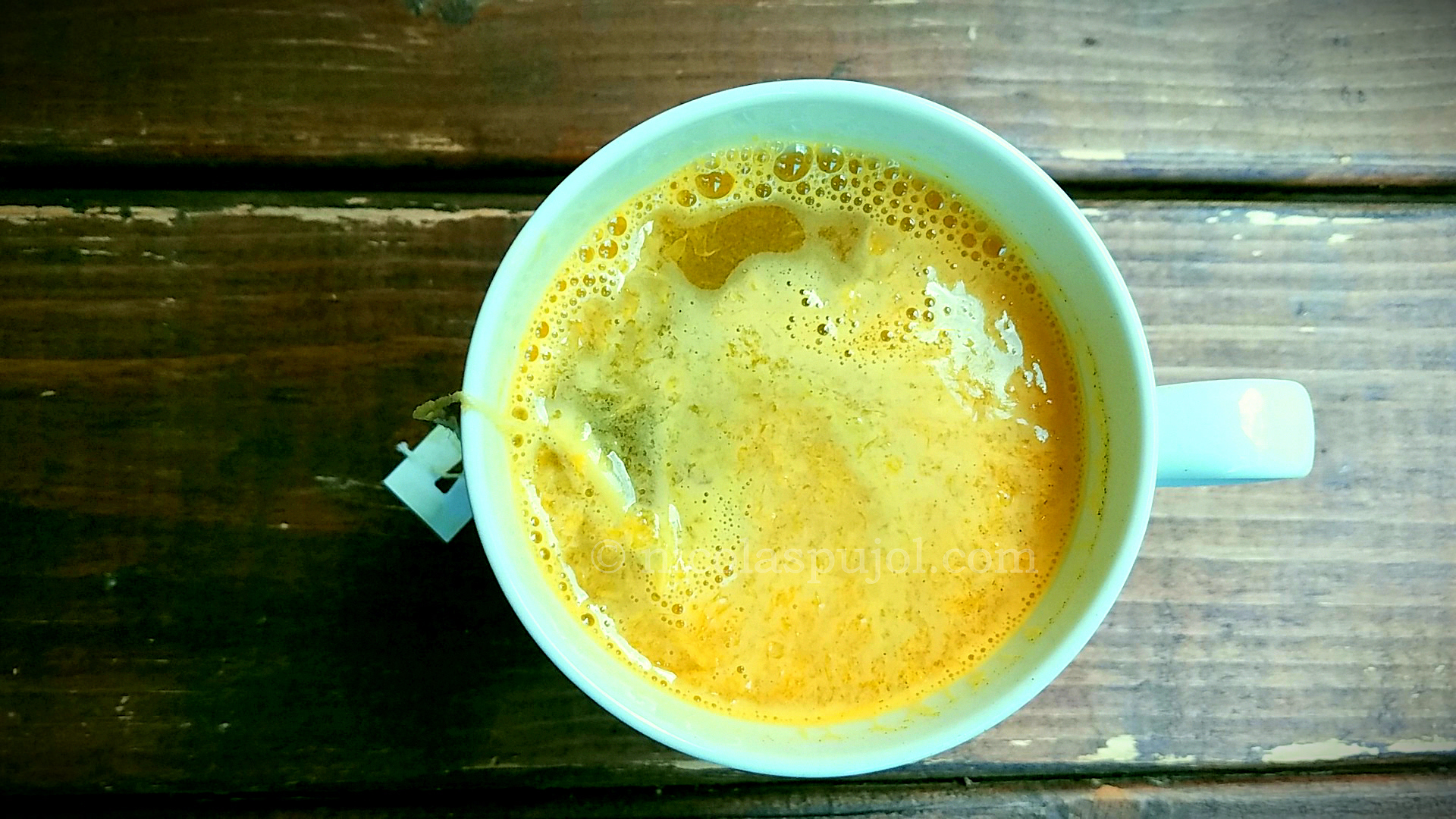 Hot orange juice with pulp and green tea
This hot orange juice with pulp and green tea warms you up, delights your palate and provides rich antioxidants, vitamins, phytonutrients, and fruit fiber.
Print
Pin
Leave a comment
Ingredients
1

orange

1

tea bag

green tea

1

cup

water
Instructions
Heat the water in the microwave or on the stove

Squeeze the orange in a large squeezer.

Pour the hot water over the pulp on the squeezer

Pour the hot orange juice back into the cup. Scoop the remaining pulp from the orange left in the squeezer and add it to the juice.
Nutrition
Calories:
61
kcal
|
Carbohydrates:
15
g
|
Protein:
1
g
|
Sodium:
12
mg
|
Potassium:
237
mg
|
Fiber:
3
g
|
Sugar:
12
g
|
Vitamin A:
295
IU
|
Vitamin C:
69.7
mg
|
Calcium:
52
mg
Grapefruit tastes wonderful too
A variation on this recipe is to use other citrus fruit like grapefruit, or if you have access to Japanese varieties, kabosu. It goes wonderfully with green tea as well and contains other antioxidants in the case of grapefruit and kabosu, such as naringin. The taste is just as delicious, and slightly less sweet than using orange.