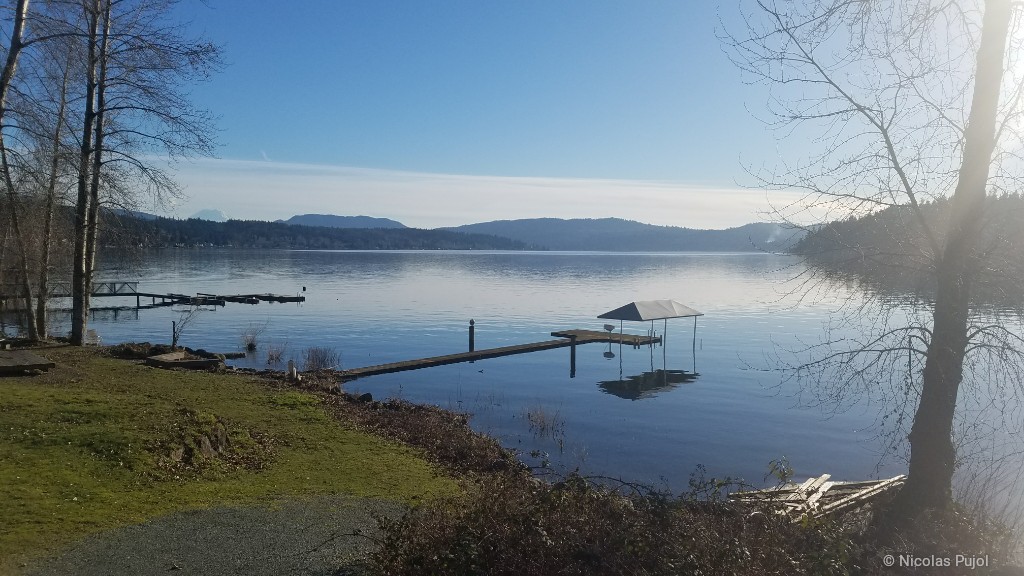 There are many ways to clear our mind, to start the day with mental clarity and finishing it feeling we made good use of time. One of them is to meditate through sport. Modern society is putting stress on body and mind through constant interruptions, something we'll discuss more in the coming months. After a cold month of January, which included some running but no cycling, I took the bike for the first time 2 days back. As I stopped for minute on the way by Lake Sammamish, it reminded me that cycling isn't just a sport. It's a meditational vehicle. Here are some things you can do to make your favorite sport a tool to meditate.
Keep electronics to a minimum
As time goes, wearables are becoming part of our life. They can measure our heart rate, other biometrics, notify us of emails or what happens on social media. Do you need this while exercising? There is value in being able to call for assistance if you have a problem, so a phone in a back pocket can make sense. It can track things for you, that you can then watch after the workout.
Choose an exercise length of over 30 minutes
High intensity workouts can be popular and focus on short exercises in the event you have no more time than a few minutes. However, to get in the zone takes time. You need to warm up: that alone takes a good 10 to 15 minutes. Then you need to be able to practice what you are doing with automation. Your mind has to somewhat let the brain on autopilot. It's a lot harder to do this with short, high intensity training sessions, where you tend to change movements and "think" about what you are doing.
Be close to nature as you meditate through sport
We come from nature. Nothing relaxes more than leaving a building, a room, a chair, to find yourself closer to trees, to water, to a sunny trail, or even rain or snow. You can still get benefit by going to the gym if that's your preference. To fully meditate, don't ignore nature.
Stop when you feel like it
Unless you're racing or training with specific purpose and timings, there is always a minute to stop. Watch a landscape, drink a sip of water, regain some breath, chill.
When you meditate through sport not just the body gets better. The mind also does.