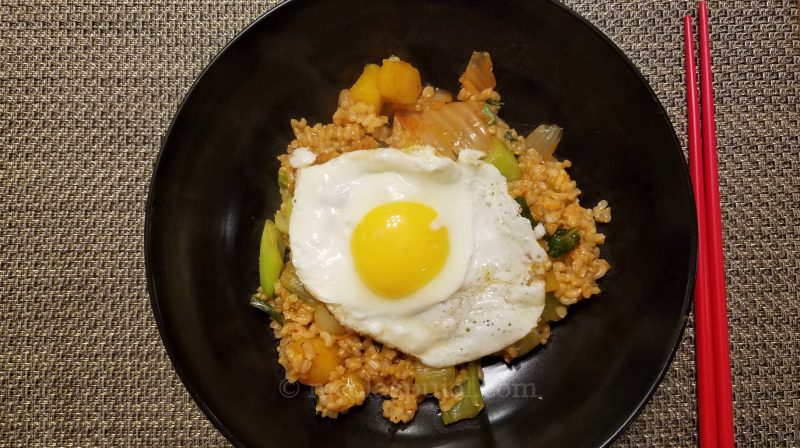 Kimchi is one of the staple foods of Korean cuisine. Like many places in Asia, people in that country tend to sport reasonable BMI indexes. While this is no scientific proof that Kimchi or Korean cuisine has anything to do with this, it's one data point from direct observation.
When living in Tokyo my coworkers and I used to go to this tiny lunch place in a small street, which was always packed. The cooks were on one side of the room and all around them was a counter. The place was so narrow, that it only had space to sit on a narrow high chair to get a spot. But man, the food was good. They made all their dishes in thick, heat resistant bowls, made of rock or some type of cement. In each bowl, you could get white or brown rice, some vegetables, meat or an egg, and of course kimchi.
Kimchi is made with cabbage and radishes, and ferments for a while in hot sauce and salt. Asian food sometimes has lots of salt: think soy sauce, for example. Kimchi is the same way. So when making a stir fry, kimchi acts as the salt ingredient. No need to add more to the dish.
My kids are getting into Asian food, mostly because they watch Japanese anime programs and find that cool and tasty. Since Layla was away and I was a single Dad for a week, last night I made brown rice and used some of the kimchi we had to make a stir fry. The other vegetables and fruits you might use for this dish can vary based on what you have in your fridge.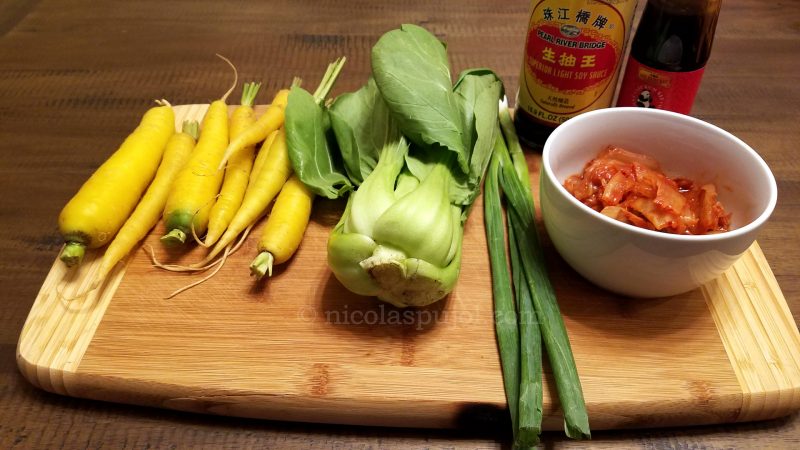 The main thing to keep in mind in making stir fries like this is that some veggies cook faster than others. As a result, I fried the carrots first and added the bok choy and kimchi 2-3 minutes before mixing the rice in.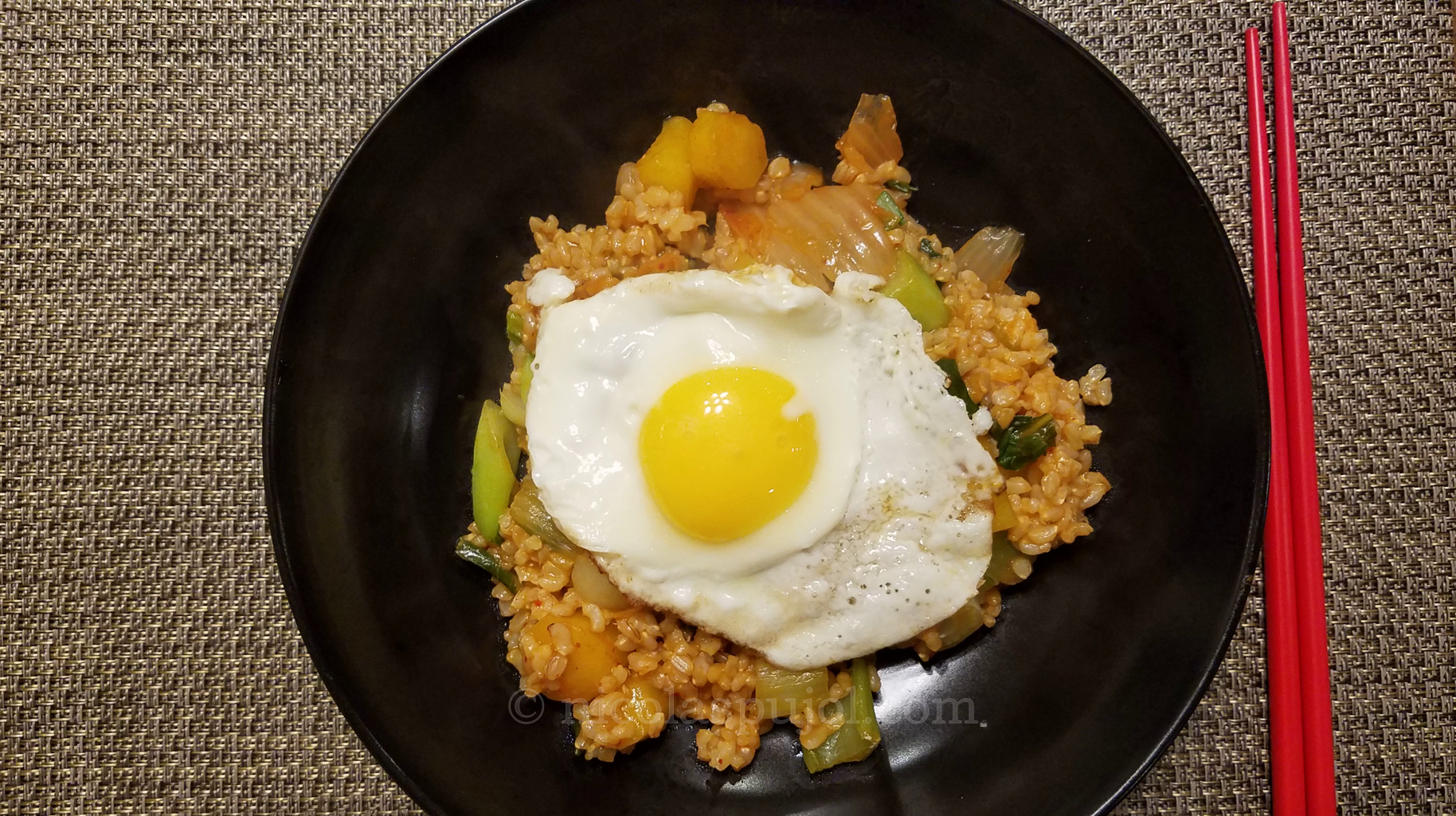 Kimchi brown rice stir fry
The kimchi brown rice stir fry provides a tasty entree for lunch or dinner using whole ingredients. You can use vegetables of your choice.
Print
Pin
Leave a comment
Ingredients
2

pieces

bok choy

6

carrots

1

green onion

1

cup

brown rice

makes 3 cups of rice once cooked

4

eggs

0.5

cup

kimchi

pour some of the juice while adding it to the mix

1

tsp

sesame oil

1

tbsp

low-sodium soy sauce

2

tbsp

avocado oil
Instructions
Cook the brown rice. This takes about an hour and is the most consuming part of the recipe. You can make a large batch in advance, use it for several dishes and save time.

In a large skillet put the avocado oil on high heat and add the chopped carrots and any other hard vegetable you want to use, and that need more time to cook. Once frying, lower to medium heat and stir for 10 minutes.

Add the bok choy and other vegetables that cook faster. Stir for 2 to 3 minutes on high heat.

Add the kimchi and if you have some of the juice, add a little bit as well for more flavor. Add the soy sauce and sesame oil and mix, right before adding the rice.

Mix in the brown rice, stir. Finally, add the green onion.

Fry an egg and serve on a plate with the egg on top.
Nutrition
Calories:
347
kcal
|
Carbohydrates:
45
g
|
Protein:
10
g
|
Fat:
13
g
|
Saturated Fat:
2
g
|
Cholesterol:
163
mg
|
Sodium:
261
mg
|
Potassium:
480
mg
|
Fiber:
4
g
|
Sugar:
4
g
|
Vitamin A:
15575
IU
|
Vitamin C:
6.2
mg
|
Calcium:
71
mg
|
Iron:
2
mg