As I am writing these lines, I am in the middle of a fasting-mimicking cycle. The exercise targets a total calorie intake of a little under 1,000 calories per day, mostly from plant sources. As a result, I am making lunch the biggest meal in terms of energy supply, while keeping breakfast and dinner light. Still, the program makes it possible to have 3 meals per day. For a fasting exercise makes it becomes very easy. This morning I wanted to change from other days, so I used no kiwi, no banana, and no grapefruit. Instead, I went for the fresh berries we just bought, to do a mixed berry fruit salad with pine nuts. It was ideal in terms of ingredients availability, as we had strawberries, raspberries and blackberries.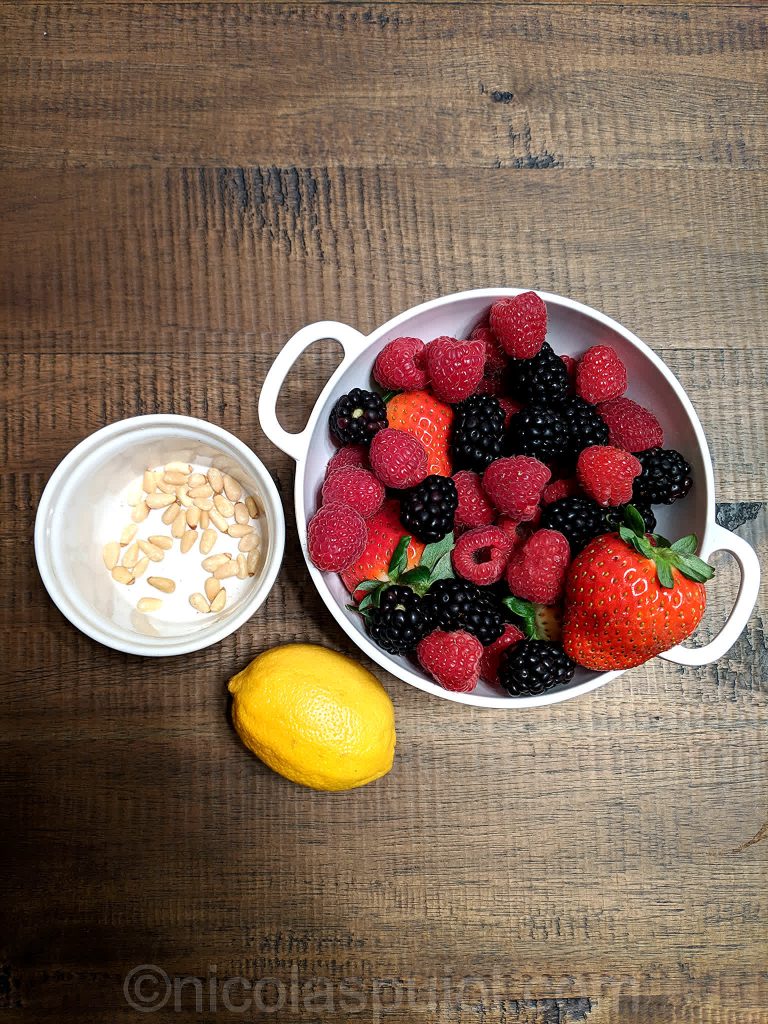 The goal of the fast-mimicking diet, developed by Valter Longo, is to focus on complex carbohydrates, good fats, and minimize proteins during the period. Since berries are mostly carbs and fiber, the pine nuts add the lipid component, making about half the energy from glucose/fructose, and half from fats, mostly unsaturated. Pine nuts are soft relative to other nuts, which makes them ideal for salads.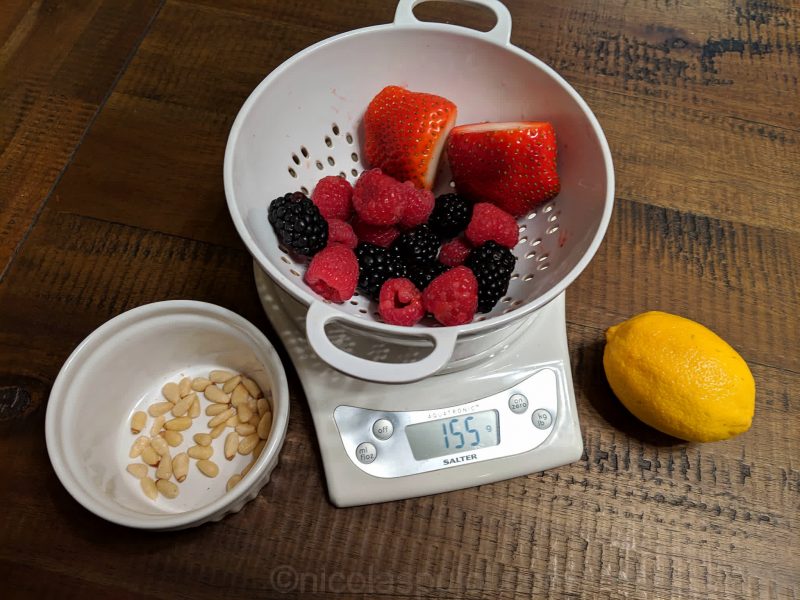 To make the fruit salad even more nutritious without adding too many calories, I also squeezed a lemon and poured it on top. The acidity of the lemon was a perfect balancing flavor to the sweetness of berries and the neutral taste from nuts. I recommend you eat this salad with a large teaspoon, or better, with a tablespoon. That way, you enjoy the juice with the berries and the nuts at every bite.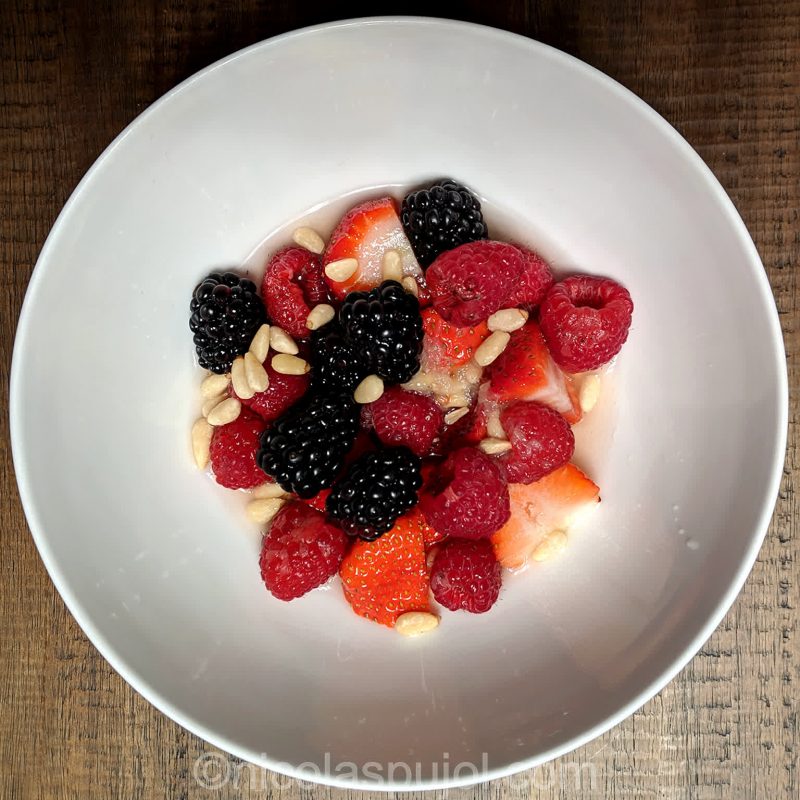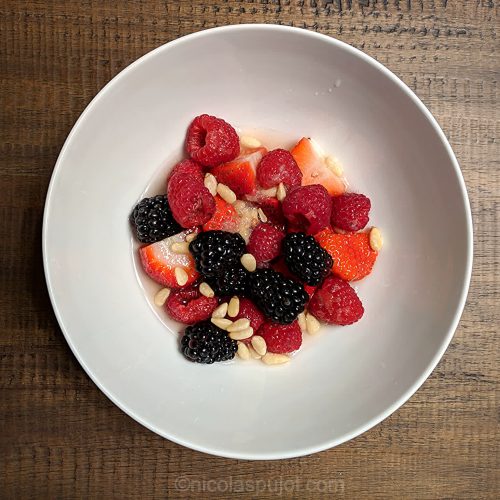 Mixed berry fruit salad with pine nuts
This mixed berry fruit salad with pine nuts is made with the juice of one lemon for a delicious breakfast or snack rich in vitamins and antioxidants.
Print
Pin
Leave a comment
Ingredients
5.5

oz

mixed berries

(strawberries, raspberries, blackberries)

1

lemon

(juice)

0.25

oz

pine nuts
Instructions
Cut the stem from strawberries, rinse fruits, then slice strawberries in bite-size pieces.

Place in a bowl, then add the nuts and lemon juice.
Notes
Tip: eat the fruit salad with a tablespoon to enjoy berries, juice and nuts together at each bite.
Nutrition
Calories:
128
kcal
|
Carbohydrates:
22
g
|
Protein:
3
g
|
Fat:
5
g
|
Sodium:
3
mg
|
Potassium:
429
mg
|
Fiber:
6
g
|
Sugar:
10
g
|
Vitamin C:
148.9
mg
|
Calcium:
53
mg
|
Iron:
1.7
mg