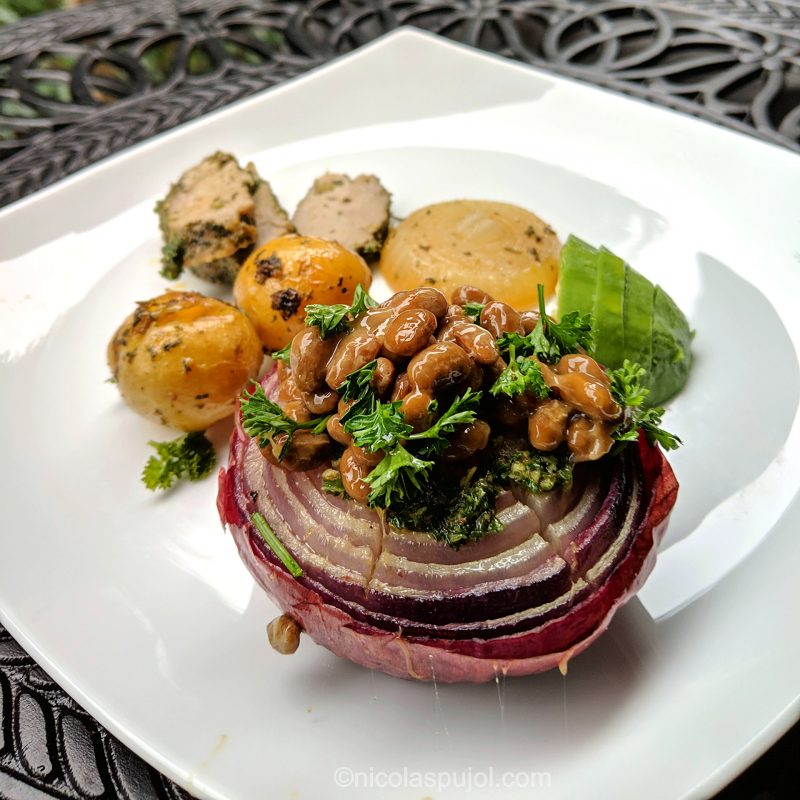 Japanese NHK is one of the most educational TV stations thanks to the science that it brings up during its documentaries. Their series Medical Frontiers covers research as well as healthy lifestyles, and tonight the host visited the Oita prefecture. The recipes she and her hosts covered gave me the idea for this Oita-lian onion natto appetizer.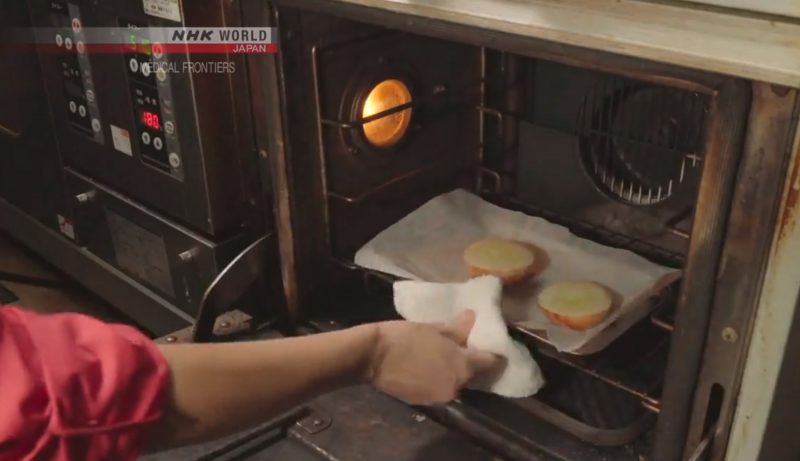 Grapefruit's naringin and green tea
In the first part of the documentary, the host visited farms which produced the kabosu citrus fruit, which has the reputation for being anti-cancer. According to the researcher Kazuhiro Shiozaki – Associate professor at Kagoshima University, the active ingredient naringin of the kabosu are located in the skin and in the pulp, and it also happens to be present in the more widely available grapefruit. This provided the first idea: a hot grapefruit juice with green tea. I haven't found fresh kabosu fruits in Seattle yet.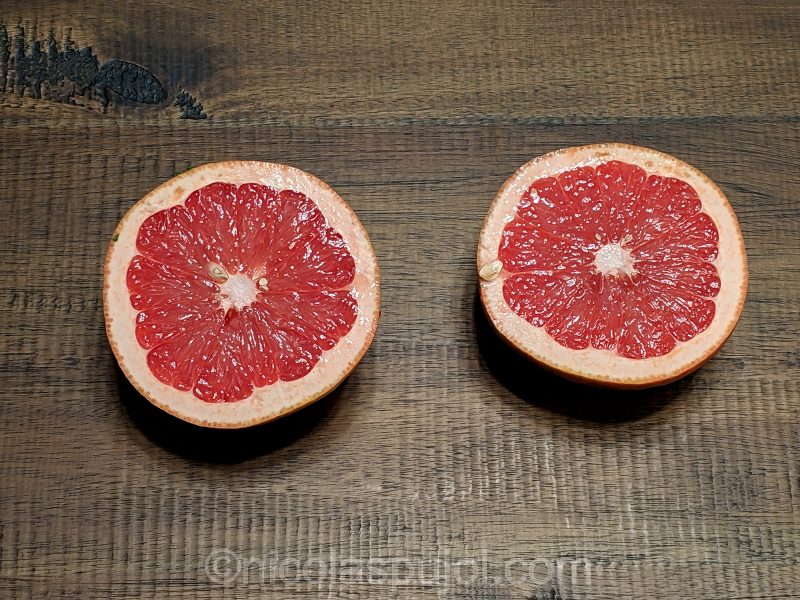 Then we get on to the next idea. The local cook from Oita prefecture likes to combine Italian flavors with those from the region. She baked an onion, which contains quercetin, which in turn helps the gut microbiome stay in good shape. She added bacon, but by that time my mind was onto something plant-based, also nutritious, from Japan… Natto!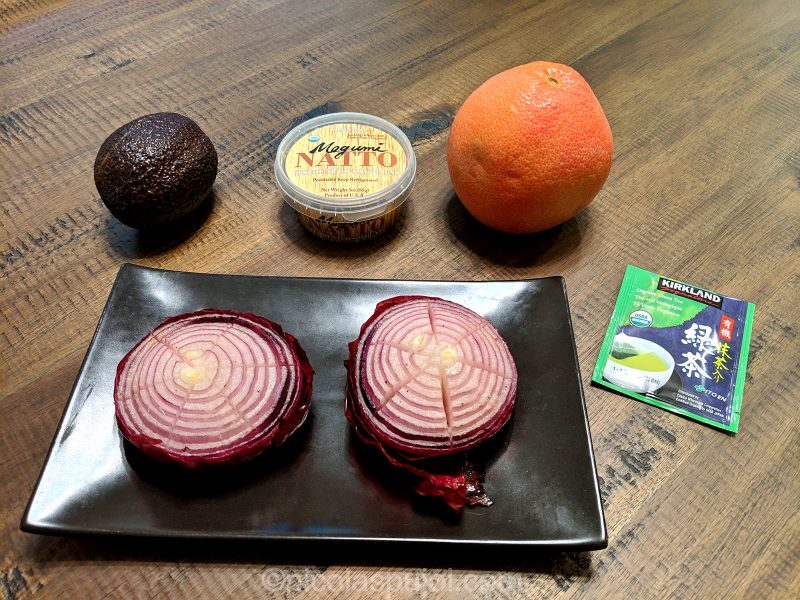 Onion and natto fusion
You can find the recipes for the baked onion and for the hot grapefruit green tea on these links. For this meal, Layla made a chimichurri sauce, a typical latin american sauce, which we added on top of the onion to make it more flavorful. So the photos include a few extra sides sometimes, meaning you can customize the dish to your liking. Overall, the combination of the nutrients from the grapefruit, green tea, baked onion, fresh natto, avocado and olive oil was fantastic. No gluten, no processed food, deliciousness without the guilt!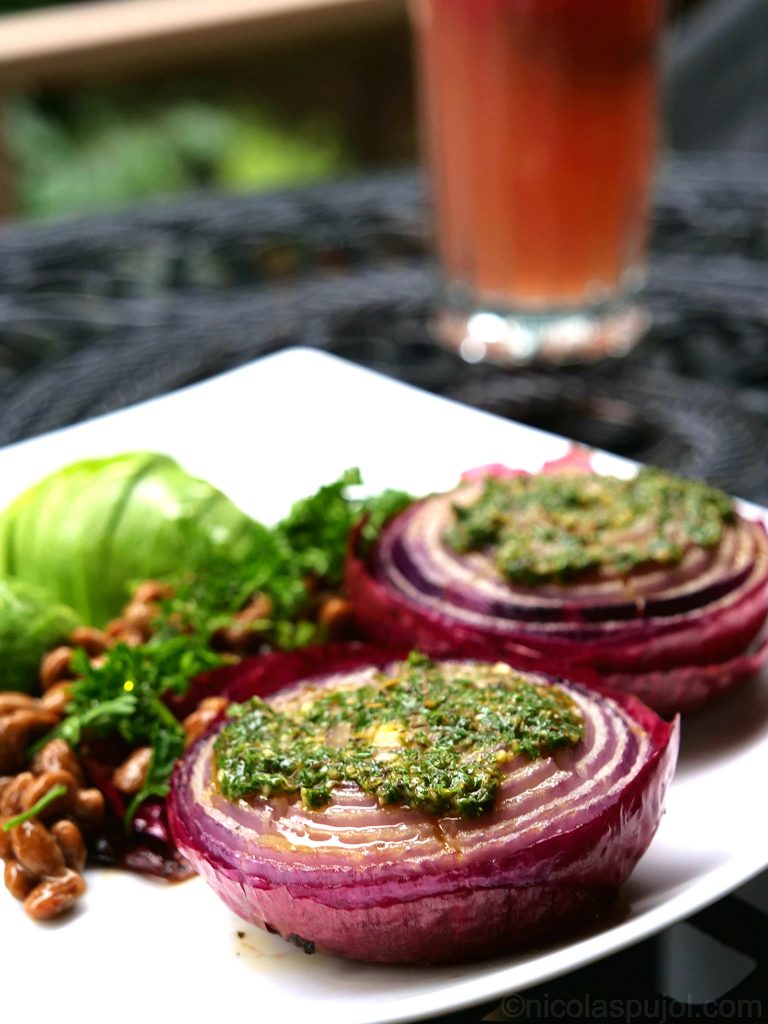 A real fusion dish: the recipe blends flavors from France, Japan, Italy, and South America!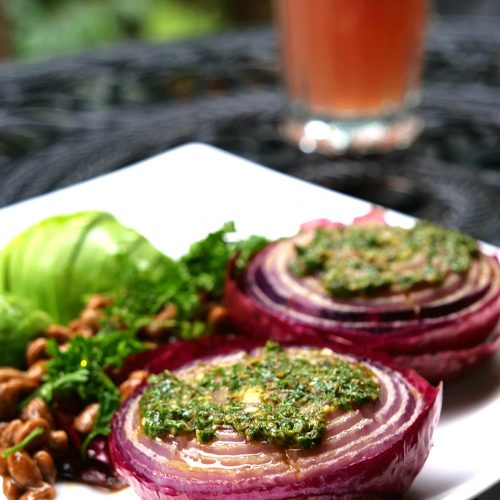 Baked onion, natto and avocado fusion dish
This baked onion, natto and avocado fusion dish with chimichurri sauce and grapefruit combines delicious flavors of France, Italy, Japan, and South America.
Print
Pin
Leave a comment
Ingredients
3

oz

natto

(usually 1 pack)

1

avocado

1

tbsp

olive oil

fresh parsley

to taste
Suggested drink
Instructions
Prepare the baked onion following the recipe, as well as the grapefruit green tea.

Slice the avocado in two, remove seed and peel the skin carefully. Place on a plate and slice each half.

Add the natto and finely chopped parsley.

Once baked or cooked, add the onion half's and sprinkle the dish with olive oil.

Serve immediately, accompanied with the drink.